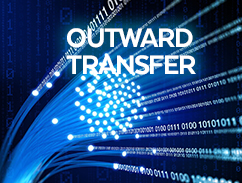 OUTWARD TRANSFERS
We support our clients operations by facilitating flexible cash flows during trading. Our solutions provide working capital to enable productivity and liquidity to drive profitability. Outward transfers facilitate all international payments like advance payments, open accounts payments among others.
Features/Benefits
Outward Transfers are offered in US dollar, Pound Sterling and Euro.
CFA/XOF transfer within the Francophone West African counties is available.
Used for the payment of imported goods and services.
Safe, reliable and convenient.
Simple procedures and competitive pricing
Same day transfer (upon meeting the minimum documentation requirement).
Terms & Conditions
Completed OmniBSIC Bank Transfer Application Form.
Transfer of other currencies aside USD, GBP and EURO are fully at the discretion of the Bank.
The purpose of the transfer must be clear and legal.
Advance Payment / Open Account
Requirements:
Proforma Invoice.
Import Declaration Form (IDF).
Letter of undertaking from the customer for the submission of final documents (when goods are cleared within 90 days from payment).
Within three (3) months from the remittance date, the customer is expected to submit the original clearing documents related to the payment to the Bank, in accordance with the Foreign Exchange Act 2006 (Act 723).
The documents to be submitted include:

Seller's Final Invoice or Commercial Invoice
Bill of Lading or Airway Bill or Way Bill
Custom Entry Form duly stamped.
Customs Declaration Form Customs Classification and Valuation Report (CCVR)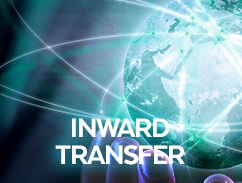 INWARD TRANSFERS
With this service, our clients can transfer electronic funds safely and reliably with inward telegraphic transfers that remit between banks through SWIFT. This service offers a range of built-in security features, making it a safe and reliable method of transfer.
Features/Benefits
Funds received are credited into beneficiary accounts per instructions from remitting banks. Funds can be received in USD, GBP or EUR.
CFA/XOF remittances are received on behalf of our customers from other Francophone West African countries.
Transfer of funds by SWIFT from a bank to another bank authorizing the payment of funds to a specified account
Funds can be credited into FCA, FEA or a local Cedi account per the purpose of the remittance and account number stated on the remitting bank's instructions.
Simple, safe and reliable way to receive funds.
Low cost and convenient way of receiving funds.
Terms & Conditions
Open a Current Account or Savings Account with the Bank
Complete Inward Transfer Forms
Complete KYC/EKYC/EDD.
Refer to the tariffs guide for pricing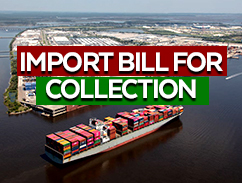 IMPORT/EXPORT BILLS FOR COLLECTION
We support importers and exporters by making payments for international trade where the seller (exporter) forwards financial and commercial documents to its bankers for onward submission to the buyer's (importers) bank for payment with a specific disposal instruction via this product.
Features/Benefits
 The Bills for Collection could be either of the following:

Documents against Payment (D/P) also known as Sight Draft or Cash against Document.
Documents against Acceptance (D/A), where an accompanying bill of exchange or draft is accepted by the importer for payment to be made at a future determinable date.
It is regulated by Uniform Rules for Collection published by the International Chamber of Commerce & standard commercial laws.
Importer may be able to obtain credit rather than payment at sight.
Importer does not have to make payment until the goods have been shipped.
Terms & Conditions
The bank must agree to collect Bills on behalf of the importer.
Title documents covering imported goods released to the buyer against payment or acceptance only.
Seller retains title to the goods until payment or acceptance is made.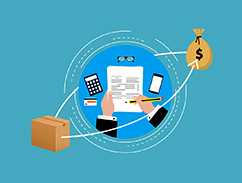 LETTERS OF CREDIT
We also provide documents of assurance from the Bank on behalf of our clients to suppliers regarding guaranteed payment for goods supplied when all required documents backing the agreement have been provided. Key benefits and features are listed below:
Features & Benefits
It is regulated by Uniform Customs and Practice (UCP) for Documentary Credits published by the International Chamber of Commerce and standard commercial laws.
Payment is effected against the presentation of required credit documents
The buyer can control the period for shipping of the goods
Seller supplies goods under specific credit terms to the buyer.
Avoidance of pre-payments depends on the terms
The most secure means of International Trade payment which reduces the risk of non-payment for delivered goods.
A letter of Credit can be Negotiable, Transferable, Assignable, have Sight or Deferred Payments, Confirmed or Unconfirmed, Discounted, etc.
Terms & Conditions
The applicant must have a registered business.
A duly signed application for the opening of the Letter of Credit on the bank's standard form.
Availment ticket/credit approval document which shows the global line approved.
Must have an approved credit facility (for credit backed only).
Must have a Proforma Invoice.
Must obtain an Import Declaration Form.
Refer to the tariff guide for applicable charges.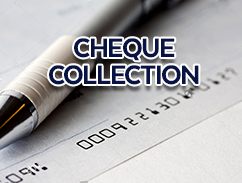 CHEQUE FOR COLLECTION

Customers can also clear their local foreign currency denominated cheque drawn on other banks through the services we provide. Cheques payable to beneficiaries in Ghana are sent to the banks on which they are drawn for clearance and for collection of funds.
Features & Benefits
Local Foreign Cheques can be cleared in GHS, USD, EUR and GBP
No maximum amount
Available to all clients
Average collection period of 4 weeks
Terms & Conditions
Subject to Stop Payments
Cheques scheduled to the United States have recourse duration of 15years
Cheques are cleared on Bank to Bank basis and do not involve the Bank of Ghana.